"Kids, remember yesterday when they said there was No future? well--- this is it!" - Blank Reg. This blog is about the future or lack thereof and how our 21st Century present has or hasn't lived up to the 20th Century vision of the Future.I write about the history of the Future, the future of the Future and pretty much anything involving robots.
Monday, February 28, 2011
Tuesday, February 08, 2011
NASA's Robonaut2 is set to fly to the International Space Station on the next Space shuttle mission. It also correctly picked the MVP in Sunday's Superbowl.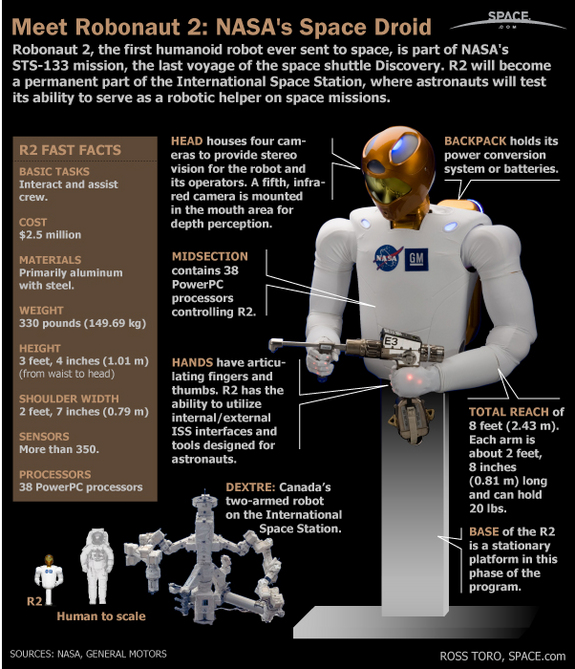 Source
SPACE.com: All about our solar system, outer space and exploration
Wednesday, February 02, 2011
As a tribute to the final shuttle flights happening this year Space.com has posted this wonderful infograph about NASA's fleet of Space Shuttle Orbiters.

Source
Space.com: All about our solar system, outer space and exploration